Here is the live stream I promised tonight.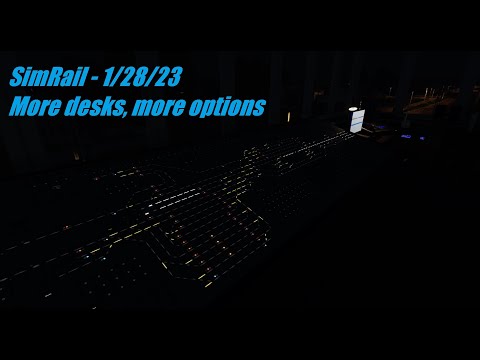 This video is a perfect example of MP being non-disruptive. It's professional, they have beginner only servers (which is quite busy) as well as many other servers that are not as busy. But demand is high for the desk I was on tonight and I managed to grab it. I had a neighbour to the right of me about 10 miles away at GW another tower 3 to the left of me at Lazy LC who was very professional and gave the player crews plenty of info. At least 10 people I haven't seen yet to my knowledge all working in harmony with no issues.
If you have to go, you simply leave and the AI takes over. The servers are now running on 6 hours before a reset. The AI still has some issues, but when things move along (which appeared to be the case tonight) it's a very enjoyable experience. Even running this afternoon where there was some AI issues there were other servers that didn't have those issues.
Though we are not sure what those issues are exactly, and what causes them (AI) it could have plenty to do with the humans. I was running SG today and I think I caused an issue by mistake (and the system let me). Those issues like many others that have already been fixed will get fixed.
As for single player the demand is simply not as strong. They have 20 people on their team and already have screenshots as shown above in Minnesota, USA. Tomorrow night I will do another stream where I run in a train and we will see what I can get out of this in 2 hours.
Thanks
Sean